Back
FGV Holdings Berhad
CORPORATE ORGANISATION
Overview
Our task was to rebrand, taking personalisation efforts to the next level in order to further drive up consumer engagement as the big idea is about empowering communities and connecting people. Moving away from illustrations to portray a more corporate identity, all images are actual photoshoots – giving every customer a more personal touch.
Dynamic Announcement Panel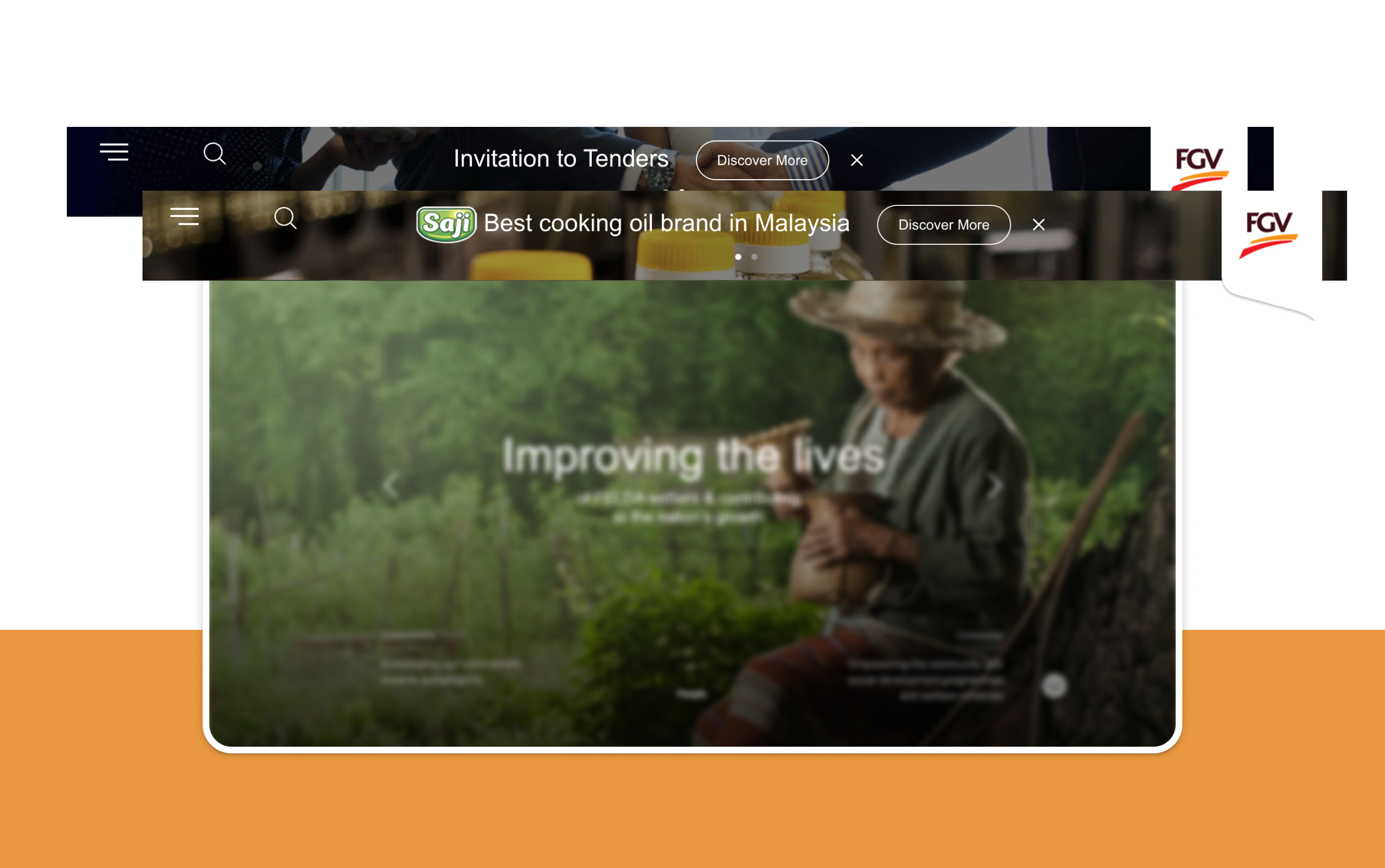 Engaging Infographics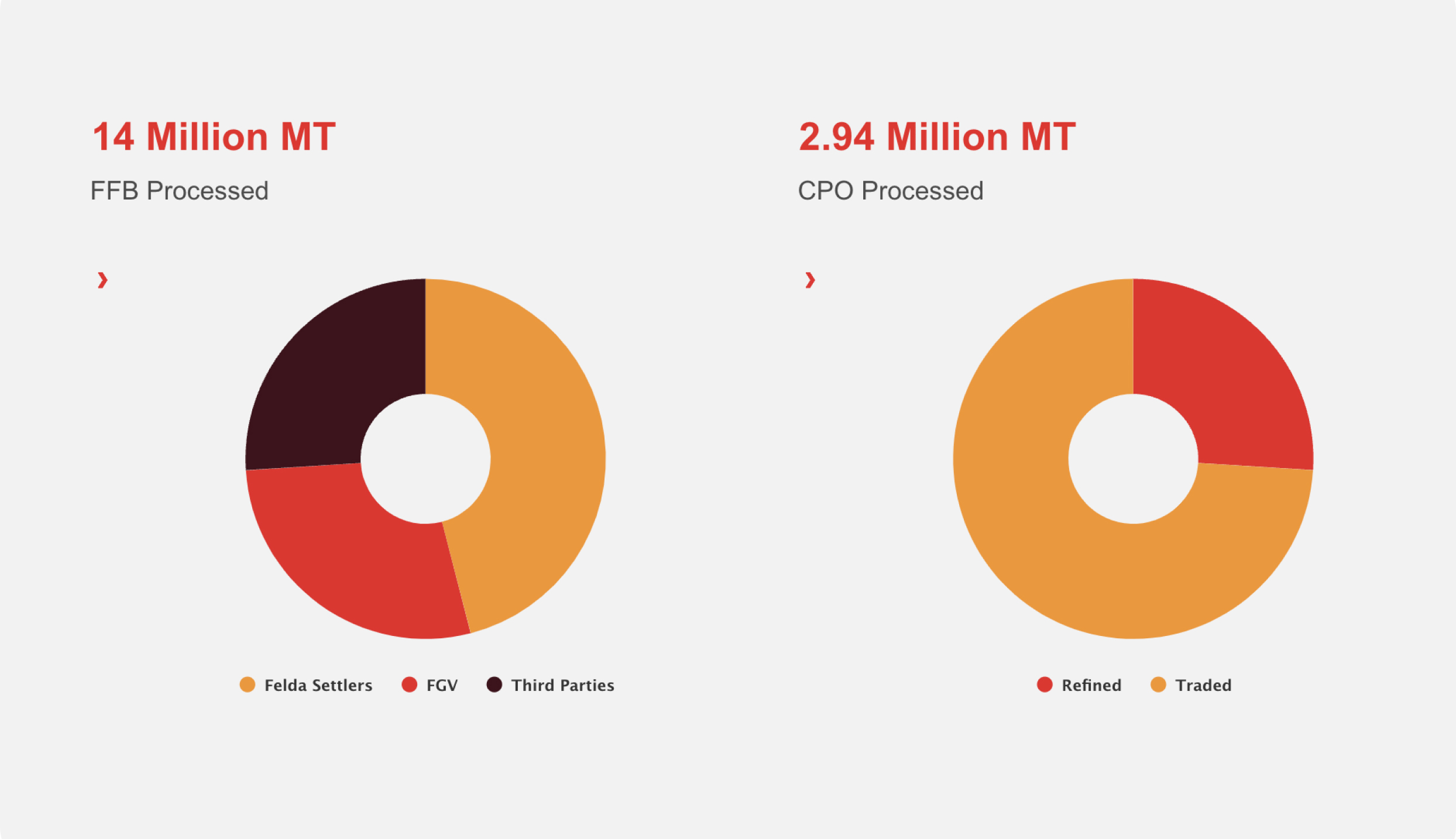 Vertical Filter for Easy Navigation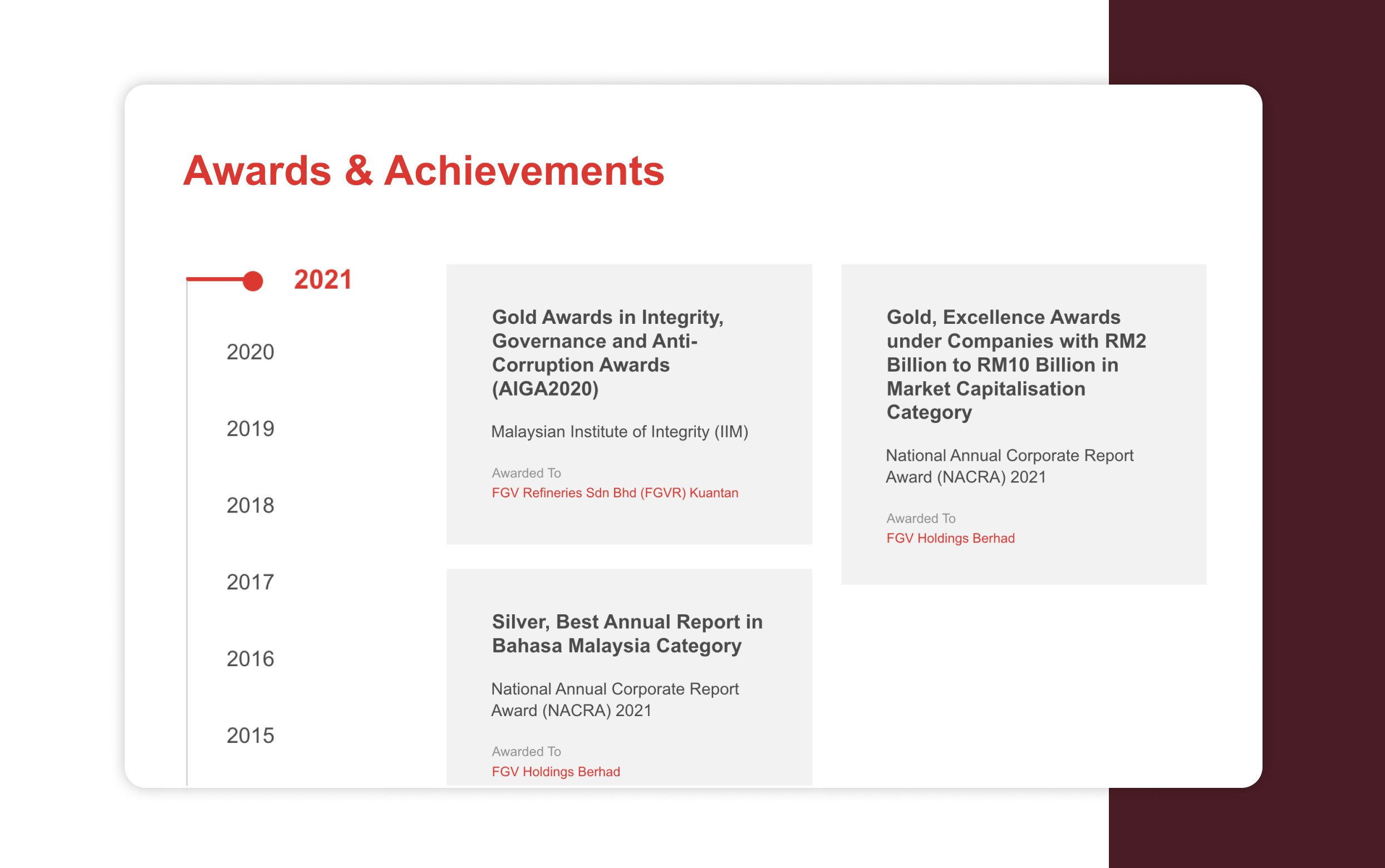 Engaging Navigation Page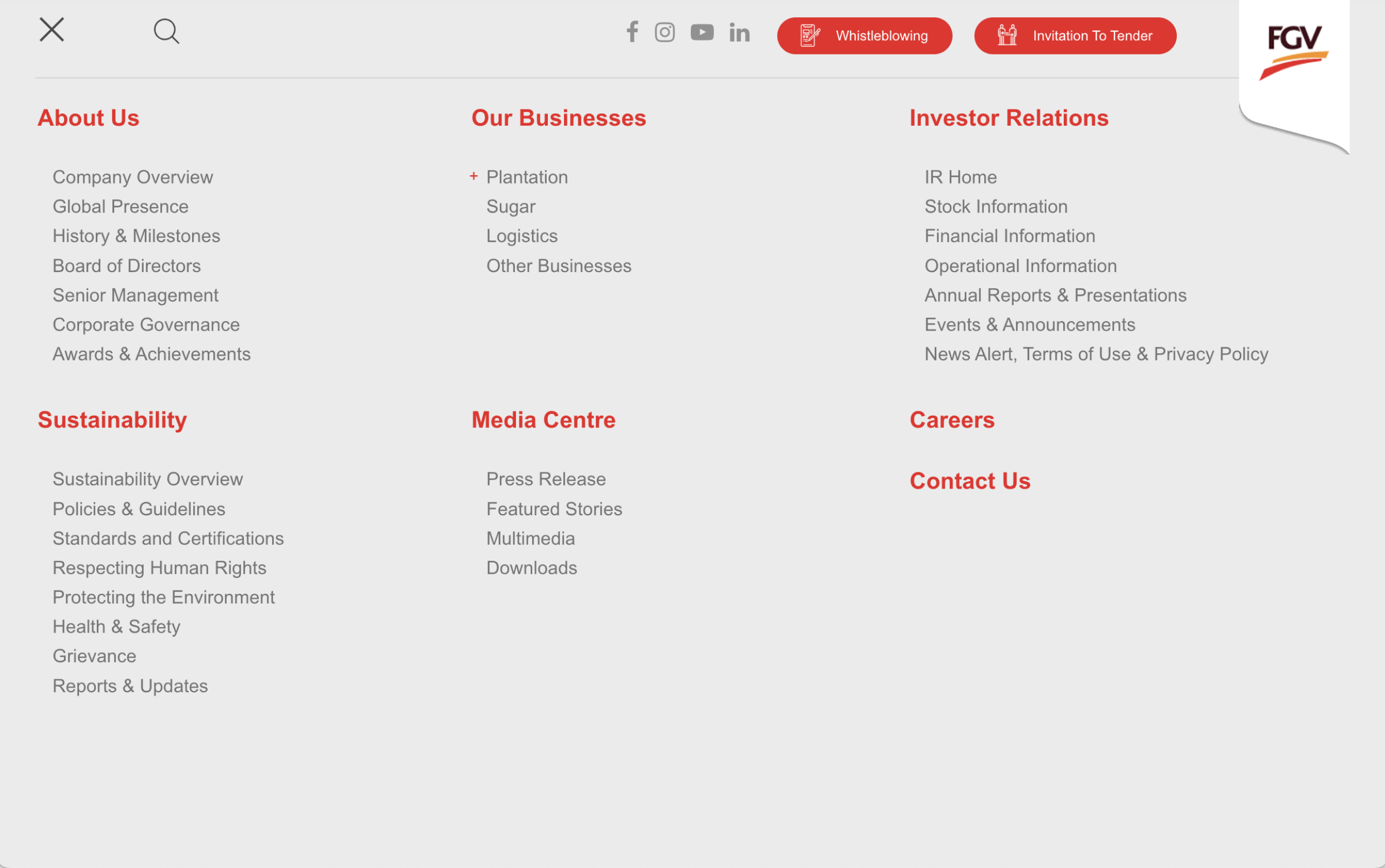 Dynamic Splash Page
Dynamic splash page captures audience attention and elevates brand story, establishing a memorable brand identity.
Interactive World Map
The interactive world map showcases company assets in 3 tiers, elevating the global presence and enhancing brand visibility and competitiveness.
Sticky Navigation Panel
Sticky secondary navigation panel on all pages allows seamless switching, providing easy access for users even after scrolling down.
News Alert Button
Easily access important company updates via sticky button at bottom-right. Dot-bouncing effect entices users to check for latest update.
Dynamic Announcement Panel
The announcement panel seamlessly blends with website design, accommodating multiple announcements without disrupting layout.
Engaging Infographics
Visually appealing infographics improve user engagement and understanding by presenting informative content in a user-friendly manner.
Vertical Filter for Easy Navigation
Sticky vertical filter simplifies content digestion, empowers users to efficiently filter by year on website page.
Engaging Navigation Page
Streamlined navigation page with a subtle activation effect enhances user focus and engagement with website conten
Mobile Responsive Design