Back
Predicting The Digital Marketing Trends For 2019
26 November 2018
3 mins read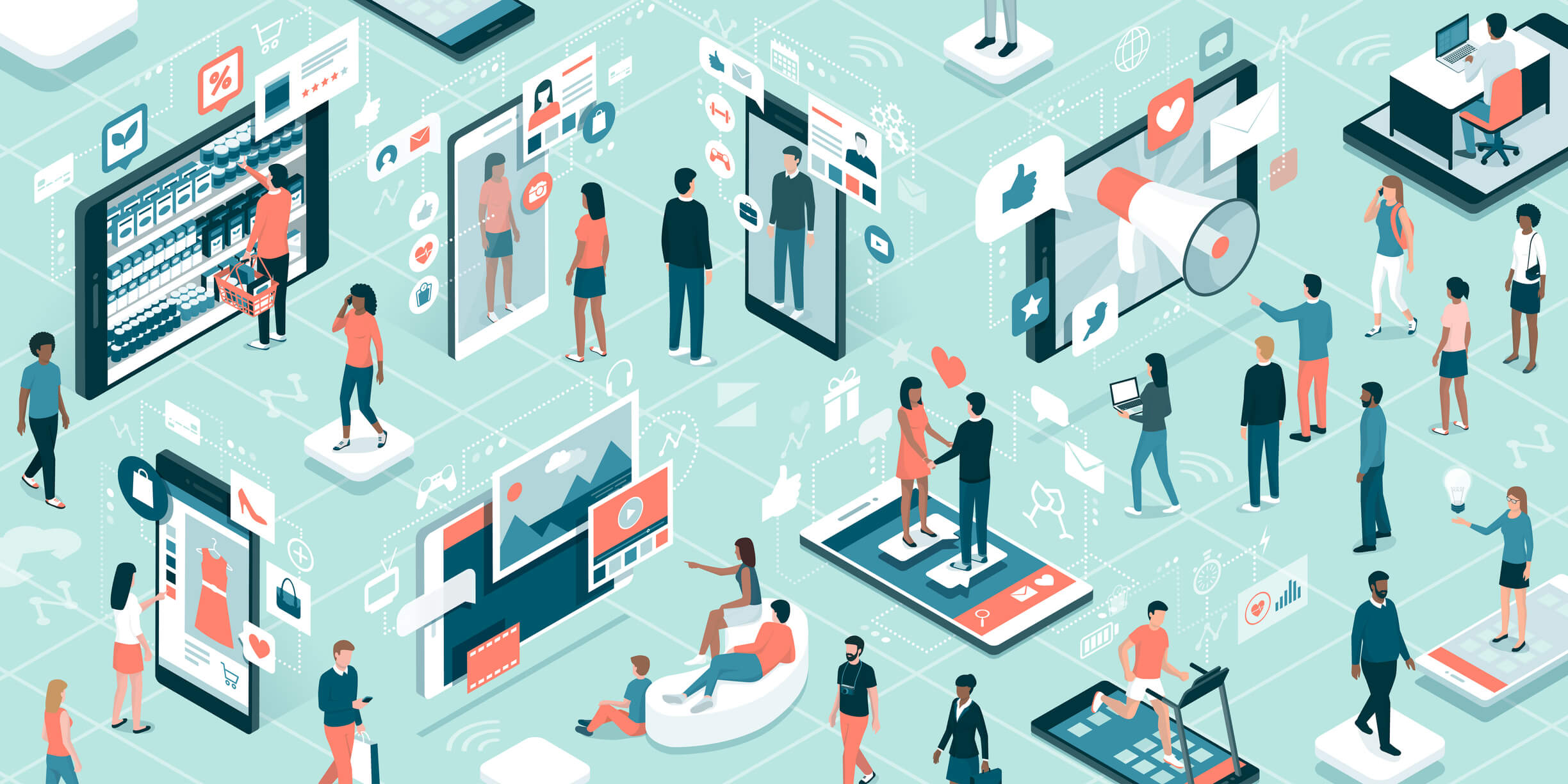 The end of 2018 approaches and it's safe to say that the digital marketing industry had a rather exciting one. And it's going to get better.
Looking into our crystal ball, there is an abundant amount of signs that are forecasting the upcoming trends for 2019.
As you plan for your content calendar for 2019, consider these trends that are bound to transform digital marketing.
3D Images
Facebook released 3D images last month and they're already showing up on our newsfeed, in the form of 3D memes and scenic images. There are already brands utilising this new tool into your marketing techniques, and this will continue to spread.
For example, American Express® recently used it admirably for their Black Friday sale in their NomadX promotion.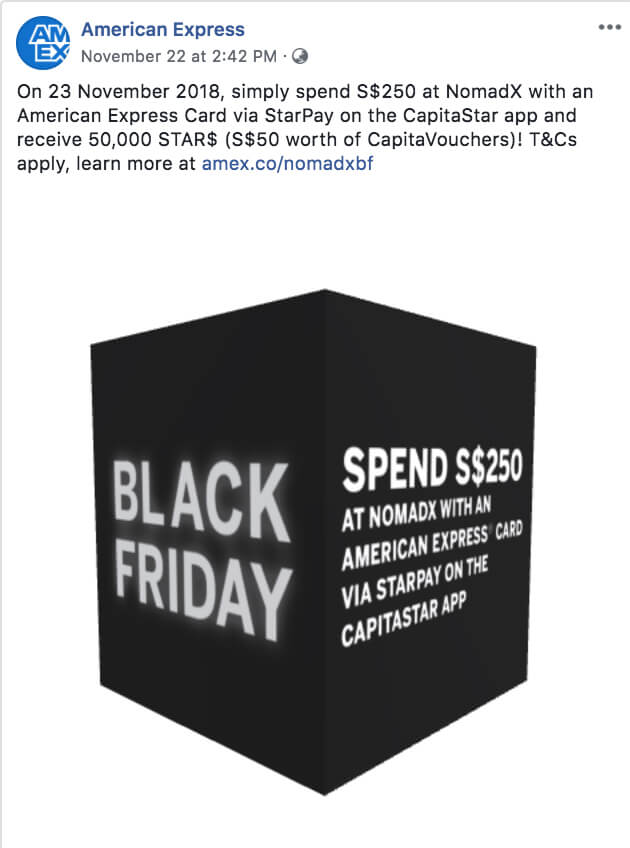 As with the case for all new tools, there will always be an uptake by the various brands, especially in their various digital marketing efforts. This happened for 360° images as well.
There will be an experimentation stage as different brands try out this new function, which will lead to some mixed results. Expect a wave of 3D photos and Facebook ads in the coming months.
Psst… Meet the agency behind the scenes who helped American Express® develop the 3D visual here.
Augmented Reality (AR)
While this function is not as new as 3D images, it has been slower on the uptake, given the technical skills required.
It started out as an application-based, but there has been a new development. Enter Web AR; which has a lower level for entry and much easier to adapt to various brands and businesses.
Web AR has been spreading recently, as more and more brands try to provide a unique user experience for their customers.
Notably, Magnum Ice Cream adapted web AR in spectacular fashion.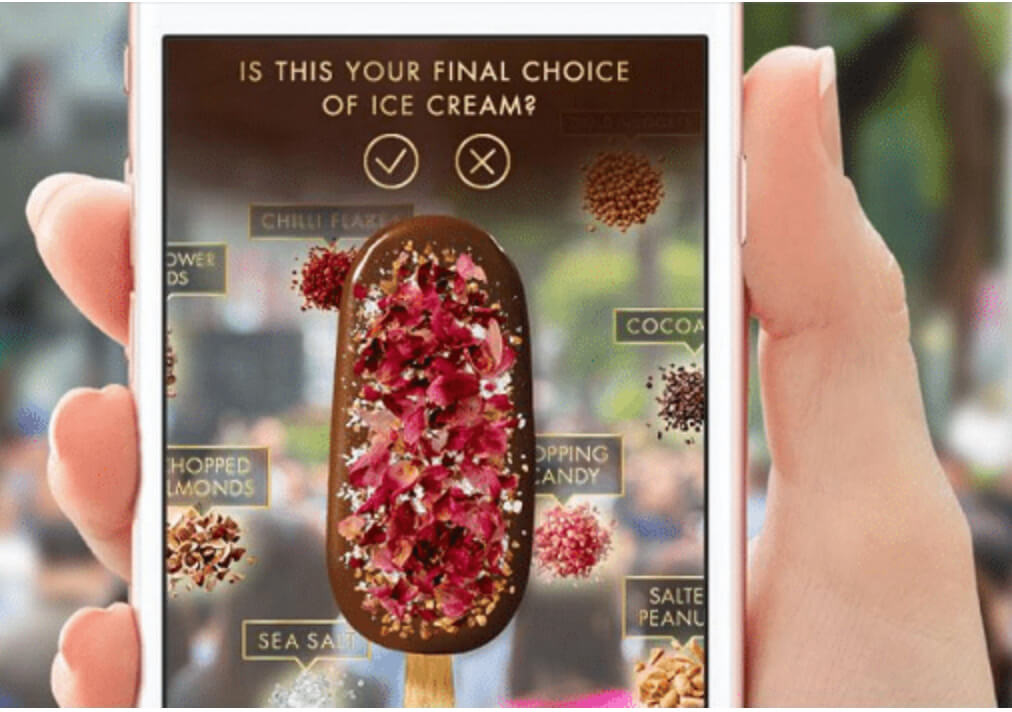 It shouldn't take long before this becomes mainstream in 2019 as well.
Interactive & Gamifying Experience
It's all about interactions now, and in the upcoming year, we will see it being taken into another level.
The new-age digital marketing has been about flipping the communication model as it becomes exceptionally important to provide customer interactions. Gone are the days of boring and mindless images, as interactive experiences take centre stage.
We've seen interactive stories, videos and posts emphasising user engagements of some form, and the same goes for creatives and visuals within ads, which have taken the next step towards being interactions-based.
Now more than ever, more thought needs to be put into the strategy of creating interactions beyond "Like if you….".
One notable trend is gamification. While this isn't something new, gamification has been effective for sales when utilised well. There have been some good examples of gamification for businesses to learn from, such as Dominos' below.

Focus on creating meaningful interactions with your customers in 2019, or find a professional team who is focused on it.
That's the end of our predictions for digital marketing in 2019.
It's going to be a bumpy year ahead for digital marketing but an exciting one. So hop on with a top agency that will embrace the changes and challenges to create the best solutions for you.
Table of Contents
Interactive & Gamifying Experience
Related posts