Back
Securities Industry Development Corporation (SIDC)
CORPORATE ORGANISATION
Overview
SIDC is the leading capital market learning and development solutions provider for industry participants in Malaysia. Therefore, the 'S' motif on the logo is designed to denote progressive and outward-looking attributes. Our key visual illustrates 'paving the way forward' for government agencies and international organisations to carry out capacity building initiatives for market regulators and industry players of tomorrow.
Expand View: Retractable Filters
Viewing Customization Options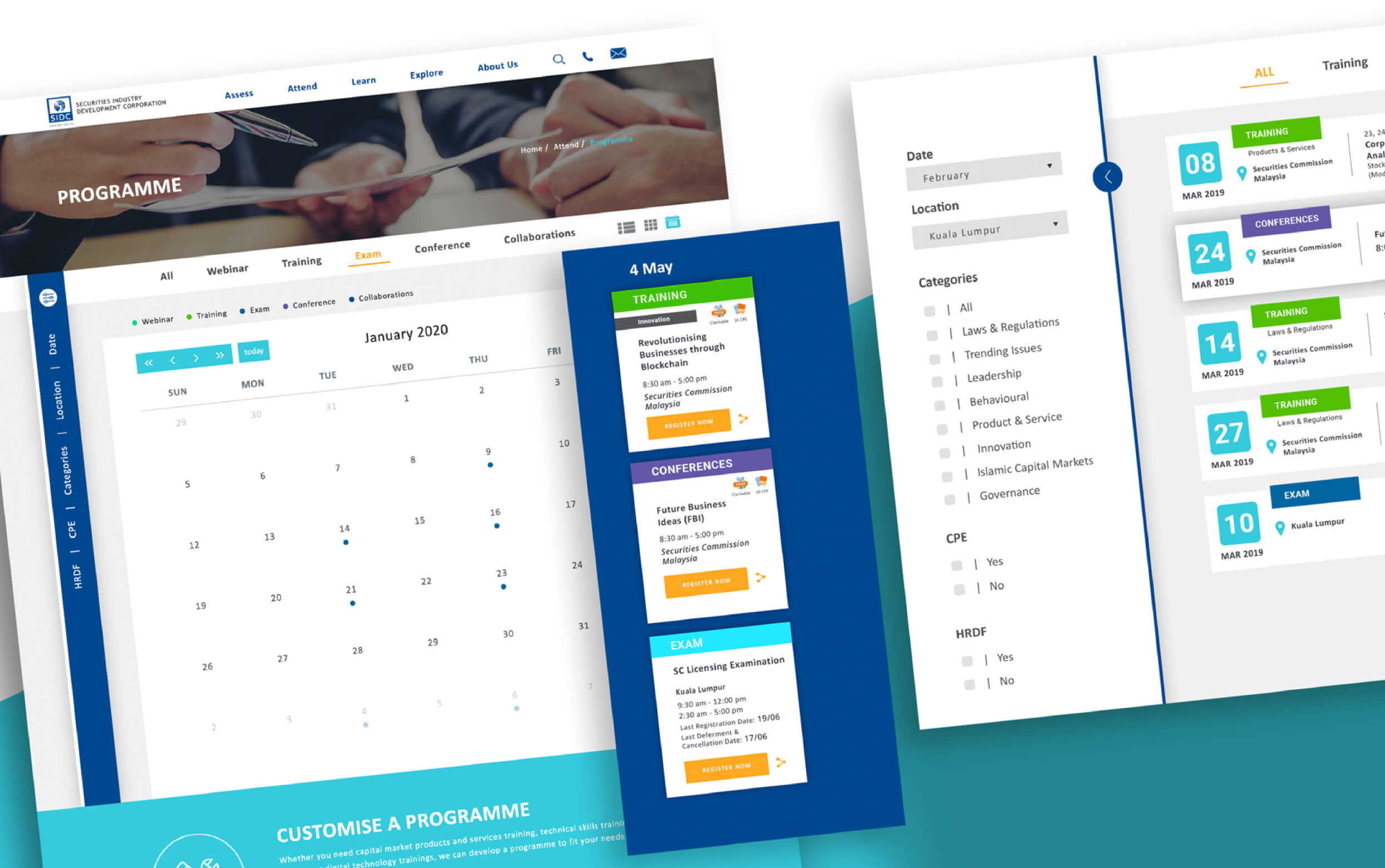 A Fresh New Look
Our introduction boasts a fresh and contemporary look, featuring vibrant new colours like turquoise and orange that bring a pop of excitement to our brand.
Expand View: Retractable Filters
Maximize viewing experience with retractable filter panel, offering more screen space for programme browsing.
Viewing Customization Options
Customisable programme browsing experience with thumbnail, list, or calendar view options, empowering the users to choose what suits them best.
Program Info Access
Floating right button provides immediate access to relevant program information, enhancing user experience and facilitating navigation on website.
Distinctive News Buttons
Explore news categories effortlessly with distinctive secondary buttons in the website's News & Media section.
Mobile Responsive Design