Back
3 Ways To Direct Traffic With Voice Command
26 October 2018
2 mins read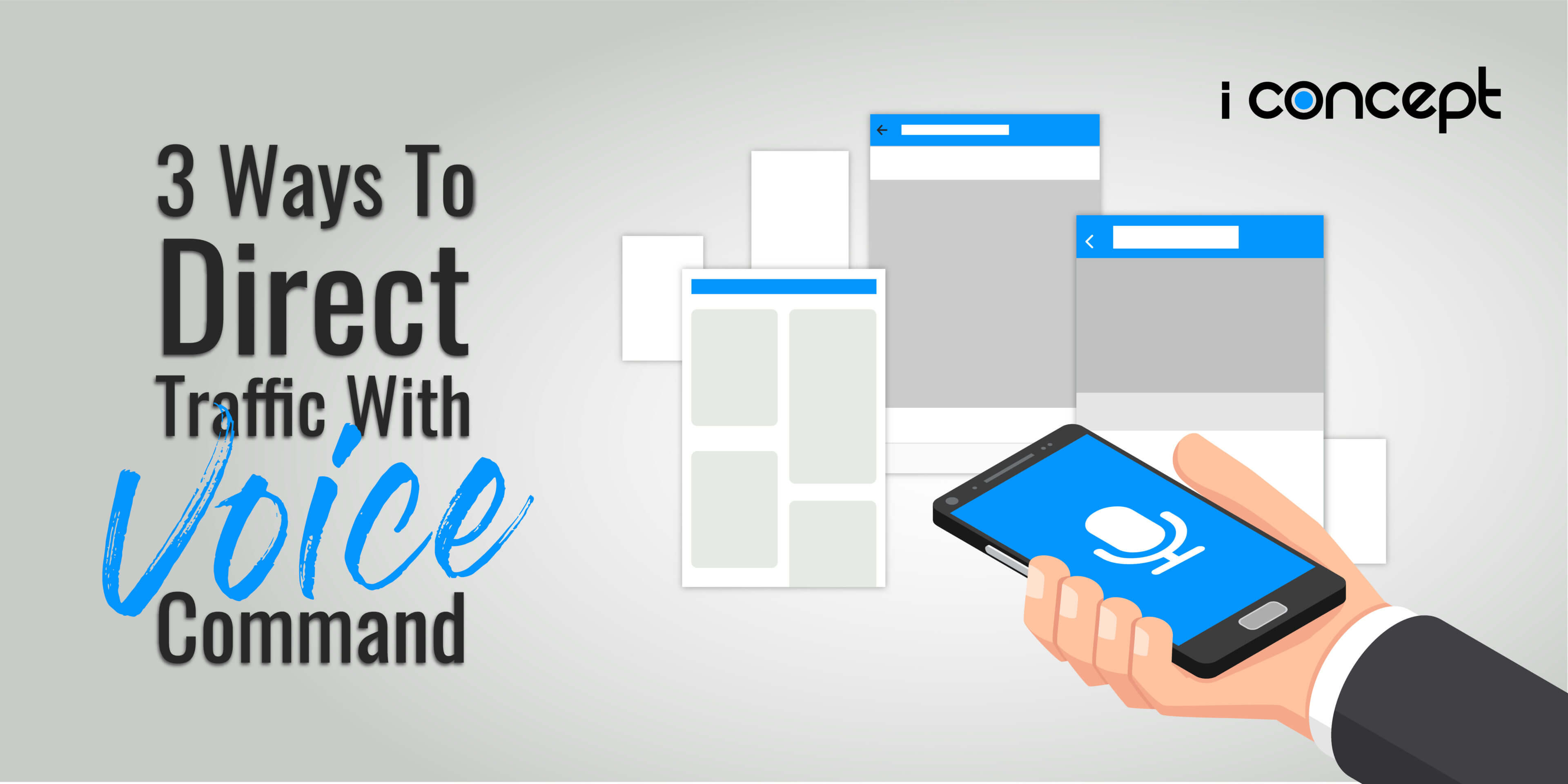 With an increasing amount of consumers using voice commands, brands have started to incorporate and cater to them.
The same applies to digital marketing as well.
But what has voice commands got to do with digital marketing?
(Don't worry, we'll get there)
Siri, Google Assistant and Alexa are some of the current in-use voice commands, but there could be a potential new player in voice command technology.
Facebook has begun testing voice commands in its Messenger platform earlier this month.
If and when it rolls out, voice commands would be a bonus supplementary feature, in addition to its Augmented Reality games.
With an increasing amount of development towards voice commands within digital and social media, what can brands do to adapt to this rising trend?
The answer is simple: Search Engine Optimisation (SEO).
Voice command technology often relies on traditional search engines to provide results to its users.
To start off, if your brand is not implementing SEO on your page (what are you doing?!), start now.
SEO can be tough, but a qualified professional can help make things easier.
The logical next step would be to optimise your page towards voice searches.
Yes, but how?
Mobile-Responsive
Most of these voice searches occur through mobile (i.e. Siri or Google Assistant), with 31% of smartphone users using it at least once a week.
Hence, it becomes paramount for your brand to have a mobile-responsive page.
A mobile-responsive site is easy to create in this digital age, especially in the hands of an experienced team. Consult one to transit or upgrade your website now!
Location, location, location. (And opening hours.)
If you haven't already, claim or create your own business listing page in Google, and include your exact location and opening hours.
Most users look for the products and services they require 'near me' or 'opened now'.
By providing these information, you ensure that you do not miss out on potential leads, customers or clients.
Use Exact Phrases
The last but the most critical aspect of SEO for voice searches: using exact phrases.
When using voice commands, most users employ a conversational manner of doing so, such as "What is the top digital marketing agency?" or "How do I design an e-commerce website?".
Similarly, you need to optimise your website and create content with such conversational style.
A good way to do so is to release related content, such as articles titled in the format of user voice search queries.
Seek out a content writing team if you are unsure on how to start.
The digital arena is dynamic and ever-changing – it could be voice commands for one moment, AR the next.
Stay up to date with current digital trends, by partnering with a diligent digital team who can take your brand to the next level with a 360 digital solution.
Table of Contents
Location, location, location. (And opening hours.)
Related posts